All services included:
Box dollies, Floor dollies, Moving pads, Wardrobes, Professional tools, Straps & ratchets.
Anything over 300lbs we do not move Ex. Uprights, safes, etc. We are not professional piano movers.
Providing high standards in the moving industry, we present all Nice Guys Movers client reviews to showcase true honesty and transparency.
Nice Guys Movers has been positively contributing to the community, by helping families and businesses move for over 10 Years.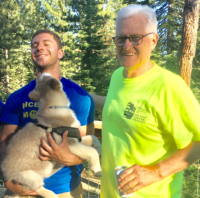 Nice Guys Movers did an amazing job!!  I received a personalized virtual quote for my move in 15 min meeting. With Covid-19 I was very  pleased  that this option was available! Would give 10 stars if I could. They arrived promptly on time, protected my furniture, and moved me from the San Diego up to the my new home in Napa. I am so impressed!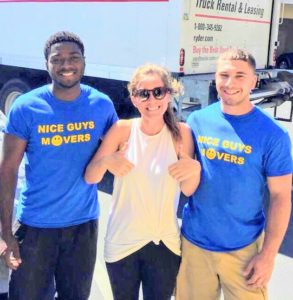 I'm giving this company a huge thumbs up from me. Benjermin and Robert very friendly and professional. Showed up on time and took great care of my belongings. I would highly recommend them and will definitely use again. They were a referral from my father in-law and deserved every nice word said about them.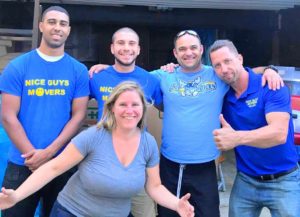 My family and I moved this weekend and it was quite a undertaking with 4 kids and two animals, ughghghghh!@!! I don't know how I would of survived it without Dillon (crew leader) being in charge and making the move go as smooth as possible. We moved from Fountain Grove to a new home we purchased in Calistoga and the move had many difficult parts. These guys are Nice and Good at their jobs. Sincere Thanks.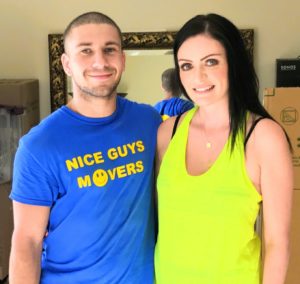 I was always skeptical about using movers but my HOA said Nice Guys Movers was highly recommended. So glad we did! They had a prompt arrival and were gentle with our belongings. Everything arrived in great condition. I would like to thank Nice Guys Movers. A honest contractor. They do exist. 
frequently asked questions
The most efficient way is too book though our website
Three easy steps:
1: Choose your service
2: Fill out your information
3: Pick desired move date
HOW CAN I SAVE ON MY MOVE?
Keep your place organized: remove all miscellaneous items from your furniture and shelves (pictures, souvenirs, perfume, charges, etc.)
Pack fragile and not expensive items by yourself; otherwise, we will professionally pack them, We are happy to help you. However, we will treat a $15 picture frame as your $5000 canvass, which means we will require to spend some time and supplies for packing.
Take care of parking spots at all places prior to your job. In order for our movers to stop: long walking distance equals more time for our movers to complete the move.
Plan your move as early as possible: we tend to give lower rates for the days when we are not "almost fully booked."
Schedule a free quote typically 2-3 weeks prior too your move. We currently offer virtual estimate via (Zoom Meetings/ on average 15 min)
HOW SOON SHOULD I BOOK MY MOVE?
Schedule your move as early as possible regardless of the time of the year, but in case you only have a short period of time before your relocation, we will work with you to come as close as possible to your desired moving dates.