Nice Guys Movers: Point Loma Moving
West of downtown San Diego, you'll find Point Loma, Harbor Island and Shelter Island, all of which offer great restaurants, activities, a variety of accommodations and stunning views of San Diego's skyline .Point Loma Peninsula is bordered on the west and south by the Pacific Ocean, the east by the San Diego Bay and Old Town, and the north by the San Diego River. Together with the Silver Strand / Coronado peninsula, the Point Loma peninsula defines San Diego Bay and separates it from the Pacific Ocean.
Rich in nature, people, and history, Point Loma is one of the oldest communities of San Diego. Blessed with spectacular views of the Pacific Ocean to the west and both Downtown and America's Cup Harbor to the east, Point Loma is one of the area's most desirable communities.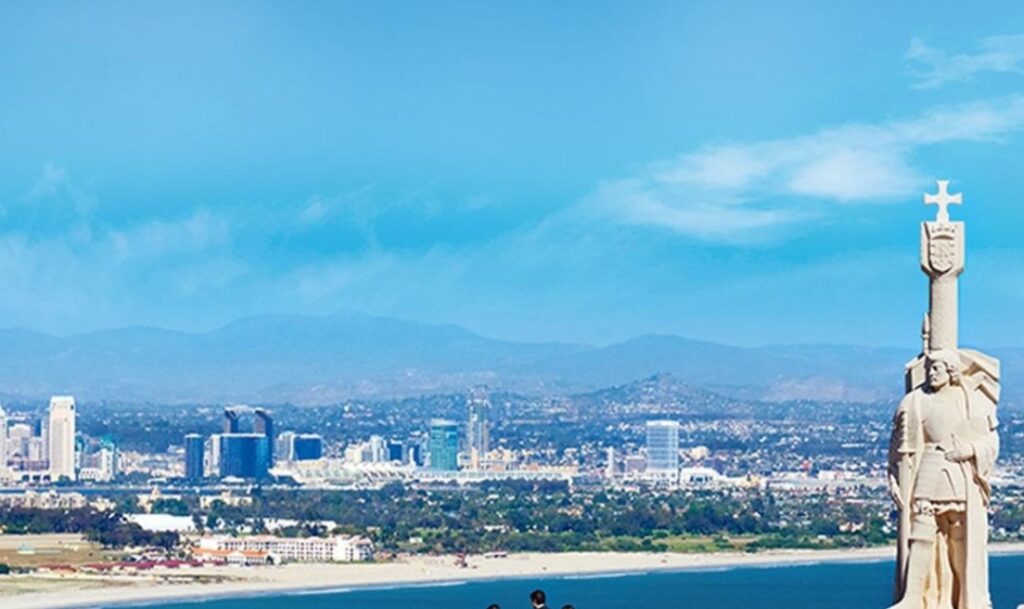 Need Point Loma Movers? Everything  residential and commercial moves, Nice Guys Movers is your trusted full-service moving company We are operating throughout San Diego, Sonoma, Napa, and Marin County our qualified team does it all, from comprehensive moves to long distance and local moves. All team members are trained in house with professionals who have top-notch experience and skills, Nice Guys Movers works hard to achieve your 100 percent satisfaction when it comes to you needing Point Loma Movers.
You're making a wise choice moving to Point Loma for work or pleasure. No challenge is too large or small, from moving your entire office to relocating from one home to the next. When you need to partner with professionals who have professional experience and skills, call Nice Guys Movers.
Nice Guys Movers: Point Loma Services
Nice Guys Movers: La Jolla Reviews
Our crew from Nice Guys!!! was wonderful. Their crew did a amazing job. The job itself took almost the whole day and half the night. These guys really worked hard and didn't break anything. It was our pleasure to buy these hardworking young men lunch and dinner and of course tip them when they we're done. Thanks again, highly recommend.
Daniel Burner, Point Loma,CA
May 18th, 2020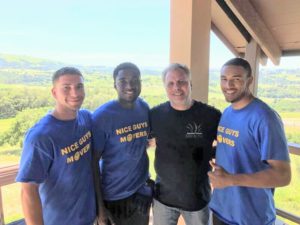 Nice Guys Movers literally & figuratively roll out the red carpet for you. The equipment & tools they brought for the move was smart & a great idea to have when moving! They wrapped furniture efficiently; covered corners & doorways; easily packed odd shaped items & wheeled it away; unpacked items quickly & asked me where I wanted everything! They did a great job moving us to a new home!
Wyatt Byrd , Point Loma, CA
February 11, 2021
with Nice Guys Movers
in and around Point Loma, contact us at 858-500-3613 We will be able to provide you with a free quote to help you plan.
Helpful Point Loma Resources:
San Diego Harbor Police Department
3380 N Harbor Dr, San Diego, CA 92101
San Diego Fire-Rescue Department Station 22
055 Catalina Blvd, San Diego, CA 92106
Galley's:
| | |
| --- | --- |
| Naval Base San Diego | (619) 556-7039 |
| NAB Coronado | (619) 437-2044 |

San Diego Utilities & Services
| | |
| --- | --- |
| AT&T – Telephone | (800) 310-2355 |
| San Diego Gas & Electric | (800) 411-7343 |
| Otay Water | (619) 670-2241 |
| Allied Waste Service | |
|      San Diego | (619) 561-7080 |
|      Alpine | (619) 561-7080 |
|       South Bay | (619) 561-7080 |
| COX Cable | (800) 234-6660 |
| Time Warner Cable | (858) 695-3220 |
| Department of Motor Vehicles (DMV) |  (800) 777-0133 |
| San Diego Transit | (619) 233-3004 |