Nice Guys Movers: Pacific Beach Movers
Need Pacific Beach Movers? Pacific Beach is a relaxed neighborhood by the beach, popular with sunbathers and surfers. Trendy hotel bars and casual cafes line the boardwalk, while Mission Boulevard and the surrounding streets are dotted with women's clothing boutiques, yoga studios and casual drinking spots that draw a young, bar-hopping crowd. Inland, the grassy slope of Kate Sessions Park has sweeping views of the city and San Diego Bay
Everything  residential and commercial moves, Nice Guys Movers is your trusted full-service moving company We are operating throughout San Diego, Sonoma, Napa, and Marin County our qualified team does it all, from comprehensive moves to long distance and local moves. All team members are trained in house with professionals who have top-notch experience and skills, Nice Guys Movers works hard to achieve your 100 percent satisfaction when it comes to you needing Pacific Beach Movers.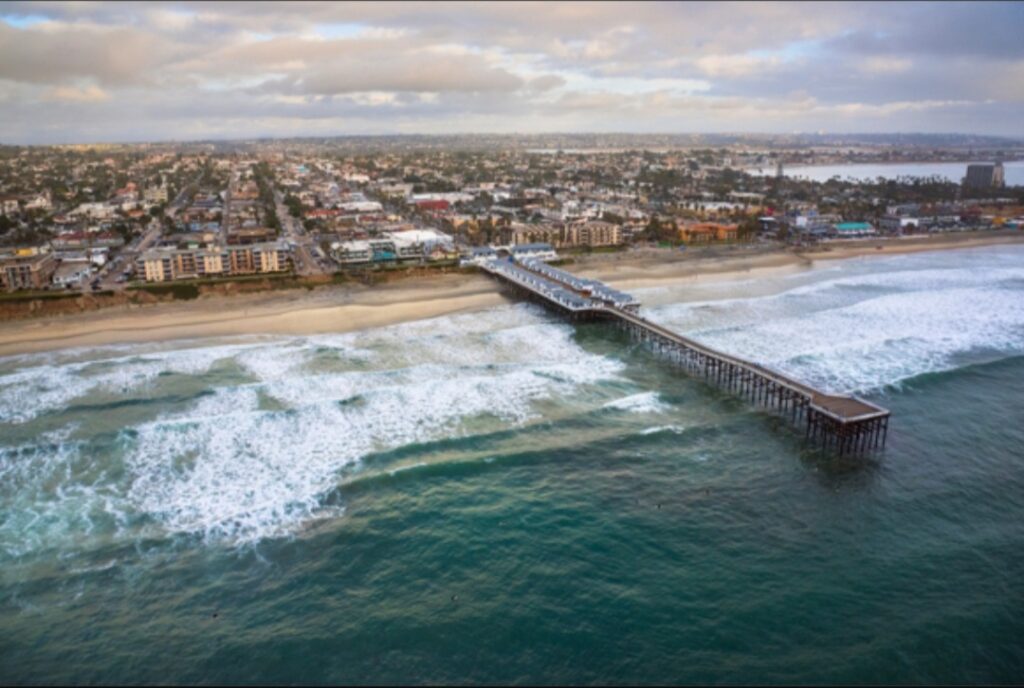 You're making a wise choice moving to La Jolla for work or pleasure. No challenge is too large or small, from moving your entire office to relocating from one home to the next. When you need to partner with professionals who have professional experience and skills, call Nice Guys Movers.
Nice Guys Movers: La Jolla Services
Nice Guys: Pacific Beach Moving Reviews
Was looking for professional San Diego Movers for a while. These guys saved me last minute. You will be pleasantly surprised if you hire these wonderful young men. Can't say enough things. Final price agreed to before the start of the job. Broke nothing. Happen to be nice to speak with and pleasant young men. 5 stars. To good to be true. They did a great job. Courteous, Careful and conscientious. I would recommend and use them again.
Chris Bolong, Pacific Beach CA
June 28th, 2020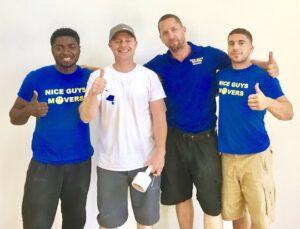 Can't say enough about Nice Guys Movers and their team. They were head-and-shoulders above any experience I've previously had with any mover. Great workers, great enthusiasm, great stick-to-it work ethic (didn't slow down until job was done). I'd recommended to anyone needing moving help
Barbra Reynolds, Pacific Beach, CA
January 3rd, 2021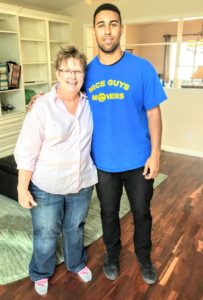 with Nice Guys Movers
 in and around La Jolla, contact us at 858-500-3613 We will be able to provide you with a free quote to help you plan.
The PB Problem Solver (PDF) is a helpful one-stop resource with contact info for addressing various issues involving City services. Thanks to Marcella Teran, Suzanne Landa and Marcie Beckett of SavePB.org, we have a June 2019 update of this resource. Download it here.
Oversize and Recreational Vehicles
The City of San Diego has a Neighborhood Parking Protection Ordinance (NPPO) that restricts overnight parking of "oversized vehicles, non-motorized vehicles and recreational vehicles." Download a PDF for details.
Scooter and Bicycle Sharing Info
Rules and Regulations, FAQ (City of San Diego website)
Bicycle & Scooter Company Contacts (City of San Diego website)
ScootScoop (privately operated, free scooter removal)
Get It Done – City of San Diego
This your direct line to the City on a variety of issues, including reporting of potholes, graffiti, illegal dumping, parking/streets issues and more. You can submit requests via the City's website or the Get It Done app. Go here to initiate a request or download the app.
Police
Non-emergency number: (619) 531-2000. For a life-threatening emergency or crime in progress, call 911.
Northern Division Monthly Reports: SDPD's Northern Division polices the Pacific Beach area and is releasing monthly activity reports. Want to know what's going on in PB? Here's the January 2021 summary report.
Neighborhood Policing Division: This SDPD unit focuses on chronic, quality-of-life neighborhood issues such as graffiti, crime and homelessness. Report using Get It Done or email [email protected]. Remember to provide specifics including days, times, locations. (This is not an appropriate resource when you need immediate response.)
Letter of Agency (LOA): Businesses may complete this form to file with SDPD, authorizing officers to remove individuals from private property who are loitering and/or committing criminal activity. Send PBTC your completed form and we'll forward to SDPD.
Homelessness Issues
Shelter Availability and Resource Referral: Dial 211
Mental Health 24-Hour Hotline: 888-724-7240
Homeless Outreach Team Message Line: 619-446-1010
Shoreline Community Services: 858-900-7024. Run by local community volunteer Caryn Blanton, Shoreline is addressing the unmet needs of unsheltered individuals and families in the central beach area. SCS is working to eliminate homelessness in PB one person at a time by making connections and offering services with the goal of placing people in shelters and permanent housing. Neighbors can help by volunteering or donating supplies from their Cold Weather Amazon Wish List.
Contact Officials in City Government
Contact our District 2 City Councilmember Jennifer Campbell and sign up for her email updates. The City Council Committees page provides info on committee membership, agendas and meeting dates.
Download the City's Enforcement Responsibilities PDF for info on who to call for issues ranging from abandoned vehicles to graffiti to excessive water usage, and everything in between.