Nice Guys Movers: Del Mar Moving
Whether it's a career change or you just want a change of scenery for your family, moving to Del Mar is an excellent choice. Spanish for "by the sea," this community is located on the coast and primarily comprised of single-family residential neighborhoods with retail shops, restaurants, hotels and commercial spaces bustling in the downtown area.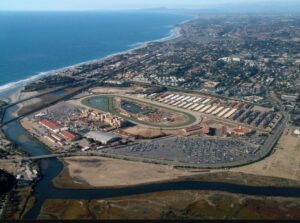 Need Del Mar Movers? Everything  residential and commercial moves, Nice Guys Movers is your trusted full-service moving company. In  fact, we are operating throughout San Diego, Sonoma, Napa, and Marin County our qualified team does it all, from comprehensive moves to long distance and local moves. To emphasize all team members are trained in house with professionals who have top-notch experience and skills, Nice Guys Movers works especially hard to achieve your 100 percent satisfaction when it comes to you needing Del Mar Movers.
Surely you're making a wise choice moving to Del Mar for work or pleasure. No challenge is too large or small, from moving your entire office to relocating from one home to the next. When you need to partner with professionals who have professional experience and skills, call Nice Guys Movers.
Nice Guys Movers: Del Mar Movers Services
Nice Guys Movers: Del Mar Reviews
Move went well, considering it took 3 whole days I really don't know how these guys do it. Nice Guys Movers and Michael (our crew leader) kept us informed of the process and every time we came by they were working diligently. We had a flat rate but these guys worked their butts off regardless.
Linda Shields, Del Mar CA
November 14th, 2020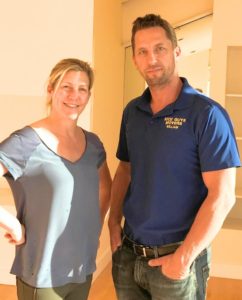 I had the pleasure of having the moving team of Charles, Dillon, and Juan during my move. They arrived on time, and did an excellent job of seal wrapping all of my furniture. When we arrived at my new house, they carried some extremely heavy items–treadmill– without any complaints! All of the beds were put together, and the seal wrapping taken off of the furniture. Excellent job!
Del Mar, California
1/3/21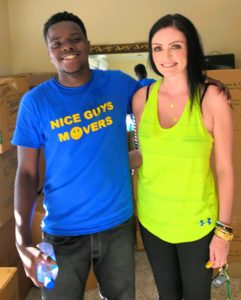 with Nice Guys Movers
in and around Del Mar, San Diego
contact us at 858-500-3613 We will be able to provide you with a free quote to help you plan.
City Hall
1050 Camino Del Mar
Del Mar, CA 92014
(858) 755-9313
Del mar Fire Department
2200 Jimmy Durante Blvd.
Del Mar, CA 92014
Non-emergency: (858) 755-9313
Del Mar Sheriff's Department
175 N El Camino Real
Encinitas, CA 92024-2899
Non-emergency: (858) 565-5200
San Diego Gas & Electric
Residential Customers: 1-800-411-7343
Commercial Customers: 1-800-336-7343
Monday – Friday: 7:00 a.m. to 8:00 p.m
Saturday: 7:00 a.m. to 6:00 p.m
Del Mar Water
Finance Department
1050 Camino del Mar
Del Mar, CA 92014
(858) 755-9354
Spectrum Cable & Internet
Phone: 1-855-707-7328