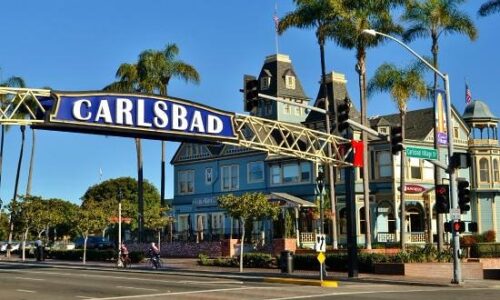 Carlsbad is a city near San Diego, in California. It's known for Tamarack Surf Beach, backed by the Carlsbad Sea Wall, and secluded South Carlsbad State Beach. The Legoland California theme park includes rides, a water park and the SEA LIFE Aquarium. The Flower Fields is a seasonal attraction, with acres of flowers. Set in a canyon, the Leo Carrillo Ranch Historic Park is home to free-roaming peacocks.
When you need to find full-service moving company operating throughout San Diego, Sonoma, Napa, and Marin County our qualified team does it all, from comprehensive moves to long distance and local moves. All team members are trained in house with professionals who have top-notch experience and skills, Nice Guys Movers works hard to achieve your 100 percent satisfaction when it comes to your move in Carlsbad.
We also provide services in office moves as we are in home or apartment moves. It's our job to handle any size or type of move you may need. No challenge is too large or small, from moving your entire office to relocating from one home to the next. When you need to partner with professionals who have professional experience and skills, call Nice Guys Movers.
Nice Guys Movers- Carlsbad Services
Nice Guys Movers: Carlsbad Reviews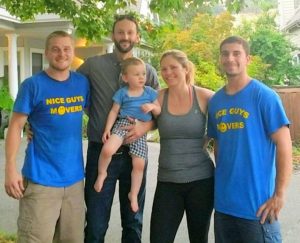 Our Family had a great expierence with Nice Guys Movers! Dillon and all the guys we're GREAT. I HIGHLY RECOMMEND THIS COMPANY. Want your move day to go as planned, call Nice Guys and you can actually go deal with your new home instead of babysit your movers, these guys don't need your help their always working. Did a great job! Thanks again
Caspro Family, Carlsbad CA
July 16th, 2019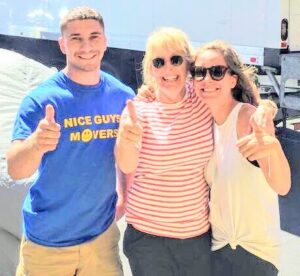 Move went well, considering it took 3 whole days I really don't know how these guys do it. Nice Guys Movers and Michael (our crew leader) kept us informed of the process and every time we came by they were working diligently. We had a flat rate but these guys worked their butts off regardless.
Erica Lindstorm, Carlsbad CA
July 14th, 2019
with Nice Guys Movers
in and around Carlsbad, contact us at 858-500-3613 We will be able to provide you with a free quote to help you plan.
Carlsbad Police Department
2560 Orion Way
Carlsbad, CA 92010
Non-emergency: (760) 931-2197
Carlsbad DMV (Oceanside)
4005 Plaza Dr
Oceanside, CA 92056
(800) 777-0133
Monday – Friday: 8:00 am to 5:00 pm
Tri-City Medical Center (Oceanside)
4002 Vista Way
Oceanside, CA 92056
(760) 724-8411
San Diego Gas & Electric
Residential Customers: 1-800-411-7343
Commercial Customers: 1-800-336-7343
Monday – Friday: 7:00 a.m. to 8:00 p.m
Saturday: 7:00 a.m. to 6:00 p.m
Carlsbad Water
Phone: (760) 602-2420
Spectrum Cable & Internet
Phone: 1-855-707-7328
Carlsbad Chamber of Commerce
5934 Priestly Dr
Carlsbad, CA 92008
(760) 931-8400
Monday – Friday: 8:30 am to 5:00 pm
Carlsbad City Hall
1200 Carlsbad Village Drive
Carlsbad, CA 92008
(760) 434-2820
Monday – Friday: 8:00 am to 5:00 pm